How to free your posh restaurant from irritating, demanding customers who clutter it up by eating, drinking, wasting the staff's time and paying you.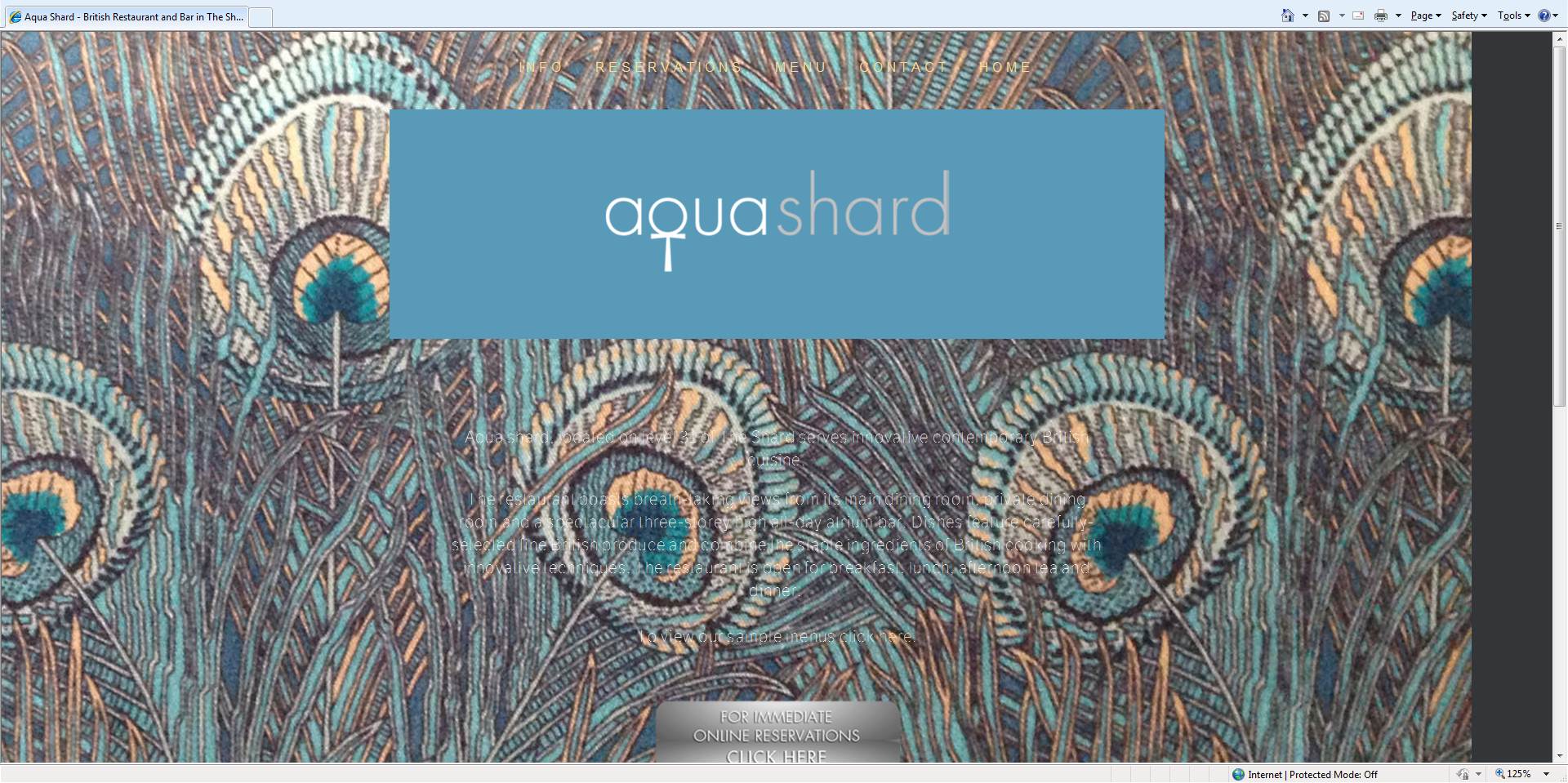 I know I keep harping on about how bloody useless most marketers are, but even 50 odd years of looking at the work of f**wits hadn't prepared me for this little lulu.
This is the website for the restaurant at the top of London's highest and most pointless building, the Shard. And does it fit in with the monster's brand values? You bet your life! Because it too is utterly pointless.
Utterly illegible ? Check! Hard to see how to book? Check! No reasons given for going there? Check! Absolutely no appetite appeal? Check! Website designer hopelessly lost 3 miles up his own back passage? Check! All involved need to rush down to the nearest Optometrist? Check! Client deserves good kicking for approving the whole ghastly mess, just before being thrown off the top of the building? Check!
It is actually possible to see that these details are there, carefully reversed out over the meaningless picture. But I never noticed them when I was sent the illustration by a kindly friend. I just wrote back saying "Is that it?"
If you can show me a worse website, I will either: a) stand  you lunch in either Bristol or London – assuming you can stand my company 0r b) pay for lunch for you and a partner wherever you happen to live.
The only qualification  is that it has to be a serious professional business, not something thrown together by a home laundry in Uttar Pradesh. (Not that I'm suggesting the clowns who put this abortion together are professional).