What would you think if you got a package like this?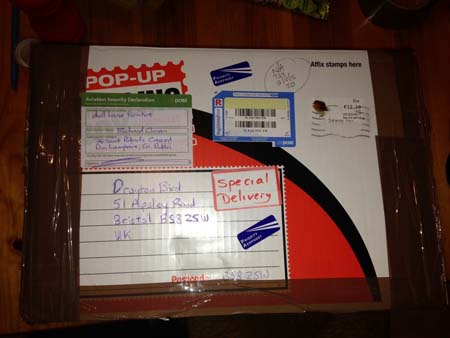 And then you opened it, and saw this: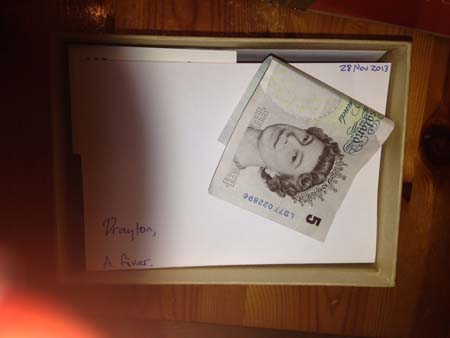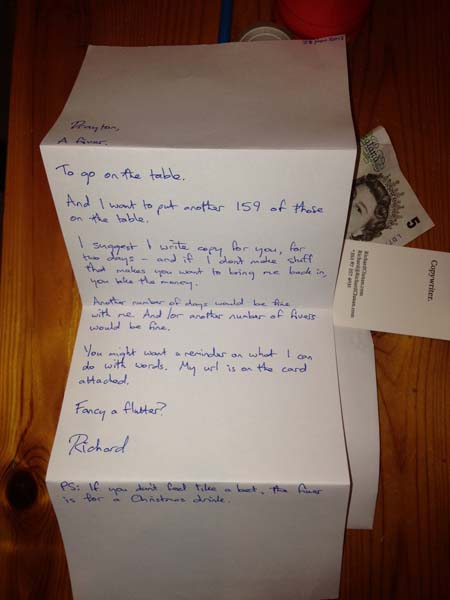 Maybe you'd think the same as Drayton. Press play to find out.
As you may have guessed from the Christmas reference, Drayton didn't get this letter recently. But it did land Richard work as one of Drayton's Young Birds.
Now you've seen and heard how good he is, would you like him – or one of the other young birds – to write some knockout copy for your business?
If you're interested, just send me an email with 'Knockout copy please' as the subject.
Best,
Gerald