1 x USB memory stick:
Do you know what it takes to succeed in marketing?
Watch all 12 presentations from EADIM2011 and you will.
Here's who you'll be learning from:

Rory Sutherland - Vice Chairman of the Ogilvy Group, former President of the Institute of Practitioners in Advertising and has been named the 22nd most influential media person on the planet.
---

Steve Harrison - Has been called 'the greatest DM creative of this generation' by the UK's leading advertising journal Campaign magazine. Steve has won more UK DMA awards than any creative director in London and more Cannes Lions Direct awards than any creative director in the world.
---

Martin Chillcott - An expert in customer retention. Has led the development of successful customer strategy for Alton Towers, Travelbag, Paul Smith and Vision Express opticians.
---

Mike Marshall – A search marketing expert hired by companies such as AOL, Sony and even the U.S. Patent office. People often wonder which mentors the experts go to for advice to stay ahead of their competition. Mike is one of those mentors.
---
Brian Thomas, - Former Chairman of Saatchi & Saatchi Direct and Managing Director of Ogilvy & Mather Direct, Teacher of the Year for the Institute of Direct Marketing. Knows more about the practicalities of the marketing business than anyone else.
---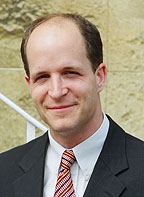 Bill Fryer - Generated a 75% positive response for a mailing for the National Trust. Manages £2,000,000 of advertising spend each year (across all media). Has generated about £160 million for his clients - including £70 million of charitable income
---

James Hammond - 'The Brand Doctor'. A respected brand consultant with over 27 years experience, he has worked with numerous blue-chip organisations including Yellow Pages, Virgin, Aviva, Honda, OFSTED and EMI.
---

Rowan Gormley - Founded three companies with Sir Richard Branson (Virgin Money, The Virgin Bank and Virgin Wine). Now CEO of Norwich-based Naked Wines, heading for a £9m turnover in just two years.
---

Marta Caricato - Online marketing expert. Marta has worked in every department at Coral-Eurobet, finally managing the international affiliate programme and the entire customer database. Now head of marketing for market leading investment company Hargreaves Lansdown.
---

Peter Hobday - The the UK's leading source of advice on building and renewing customers through subscriptions and memberships. Peter has 30 years of experience creating promotions and building subscriptions for websites, newsletters and other publications.
---

Michael Leander Nielsen - Expert in the areas of customer lifecycle marketing management, marketing automation, marketing strategy, permission (email) marketing, multichannel marketing and direct / interactive marketing.
---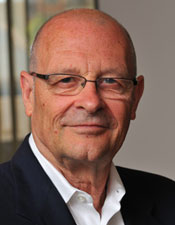 And me, Drayton Bird - According to the Charted Institute of Marketing I'm 'One of the 50 living individuals who have shaped today's marketing'. The late David Ogilvy said I knew 'more about direct marketing than anyone else in the world'.
---
As you can tell these are people that really do know what they're talking about. And people you should see & hear talk too.
Now you know who will be teaching you need to know what they'll be teaching.
So here is just some of what you will see and hear:
The weapons of marketing. Research, Advertising and Sales Promotion are three. Learn about these and the other nine from Drayton Bird.
Martin Chillcott explaining the loyalty ladder and how to use it to your advantage.
What you need to write a great headline thanks to Steve Harrison.
Discovering the main benefit – Marta Caricato's simple method.
Bill Fryer shows you how to optimise every aspect of your marketing.
Want to make your social media efforts part of the 10% that actually gets results? Then you must see Michael Leander.
Rank for the keywords you're using - it's much easier to do once you've seen Mike Marshall.
Rowan Gormley's six keys to success.
James Hammond explains just what a brand is – and what it isn't.
Rory Sutherland on the psychology of marketing and how to use it to your advantage.
Making your website one of the 10% that searchers will bother to look for. Learn how from Mike Marshall.
Marta Caricato on how to successfully segment your lists for maximum returns.
Michael Leander explaining why email lists are still more important than social media.
The vital statistics of marketing. Brian Thomas tells you what they are and shows you how to calculate them.
Why you want subscribers and how they affect your bottom line. Peter Hobday explains everything you need to know.
But that's not all...
You'll also discover:
How to get the whole of the customer journey right - just follow Martin Chillcott's advice.
You have more customers than you think and why you shouldn't trust friends, experts, or research. Drayton Bird will show you it all.
Think like a search engine. Mike Marshall explains how.
Getting the lizard part of your prospects' brains to do what you want. Tips and tricks from Rory Sutherland.
People see around 2,500 marketing messages a day. Steve Harrison knows how to make yours one of the 8 that someone will remember in 24 hours time. Do you?
The five success factors your marketing needs. Each one explained - in detail - by Bill Fryer.
Getting people to subscribe to your lists. Peter Hobday on what works and what doesn't.
How many personal details you can ask for on a Landing Page? See and hear Michael Leander's answer for yourself.
James Hammond gives you the secret of brand building and how you do it right.
Positioning made easy – it is once you've heard Marta Caricato,
Brian Thomas on testing – why and how.
By the time you've seen all the presentations you will:
Know the principles, strategies and tactics of direct and interactive marketing, online and off.
Know how to establish and manage a marketing budget for optimum Return on Investment.
Know how to plan, implement and evaluate successful campaigns - online and offline.
Be able to exploit data and build profitable relationships with your customers.
Have a broad understanding of all aspects of direct and interactive marketing in all media, for all normal types of organization in all circumstances.
Know what makes the difference between successful and unsuccessful creative in all media - and know how to judge it.
Know what is happening in all the latest media and forms of marketing.
As well as knowing all about databases, research and testing, finances, customer value, the difference between online and offline, print and production, secrets of creative - right down to how to succeed in your career.
And learn about logistics and fulfilment, selling to business, charity, financial services, mail order, publishing and the various media from direct mail to TV, e-mail, the telephone, websites, loyalty schemes and CRM.
In fact, there's virtually nothing that you need to know left out.
"I do not believe that anywhere in the world you can get such a complete and entertaining picture of what matters in marketing – and how to succeed at it"
- Drayton Bird
You'll also get ALL these special bonus items worth £243.94
'31 Insider's Direct Marketing Ploys' – Ebook complete with illustrations and examples. Extremely simple, tested things that cost little, or nothing to get more sales.
Current Price £ 29.99
'How to write better' – A 3 x 60min webinar. If you can't persuade then you can't succeed – at anything. If you can't write you don't stand a chance. Here's a three hour masterclass.
Current Price £ 99.00
'51 Helpful Marketing Ideas' – A 220 page ebook complete with illustrations and examples.
Current Price £ 29.99
'Drayton Bird interviewed by Mike Anderson' – A 35+ page ebook full of interesting comments from me.
Current Price £ 14.99
'Drayton interviews Todd Herman' – Watch me speak to the world's greatest salesperson.
Current Price £ 14.99
'Drayton interviews Rowan Gormley' – Rowan is one of the EADIM presenters. Watch me speak to him.
Current Price £ 14.99
'Six 'Leaders In' Interviews with Drayton Bird - These cover different aspects of direct marketing and copywriting.
Current Price £ 39.99
'EADIM2011: The Presentations' is covered by my usual, no-nonsense, 100% money back guarantee.
If within 60 days you're not completely happy with anything to do with the videos I'll happily refund your money – no questions asked. And you can still keep all of the bonus items.