Everyone tells you it's not what you know – it's who you know.
This is wrong. You need both.
You need to know the right things and the right people. Well, I want to give you both. I want to give you everything that 50 years and 50 countries has taught me…
What I've learned from helping to sell everything from Airbus airplanes to American Express cards … from Mercedes cars to Prudential Insurance.
Come to think of it, I'm amazed at the stuff I've sold.
Use the menu on the left to browse. And – please – feel free to buy!
Best,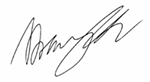 Drayton.